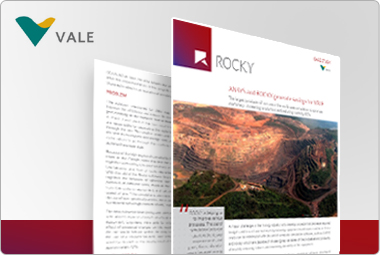 Vale, the world's largest producer of iron ore, used Rocky DEM to reduce costs and increase productivity in its mining plants.
Vale used Rocky DEM to:
- Improve the efficiency of mining equipment.
- Reduce the need to clean plant material out of the hoppers' screens.
- Develop and test a new system of rotating disks, redesign the transmission system, and adapt the support structures to work better with the flow of ore.
Discover how Vale:
- Reached an economic return of US$100 million in just three months!
- Reduced the time spent on the development of this project by approximately 70%.
- Increased production by more than 11%.
To access the complete Case Study, please fill out the contact form.
© Rocky DEM, Inc. All Rights Reserved.