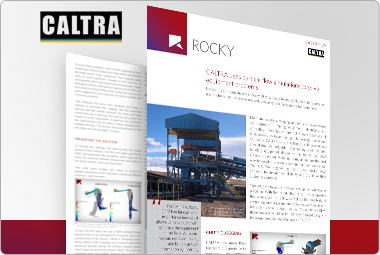 CALTRA – a Brazilian consulting company specializing in industrial engineering and material handling equipment design – uses DEM (Discrete Element Modeling) simulations, like Rocky DEM, to develop efficient solutions that meet the high reliability and quality standards expected by their customers.
CALTRA uses Rocky DEM to:
- Ensure the reliability and quality of their customer's projects.
- Develop efficient solutions for equipment design problems.
- Create simulations with larger material volumes.
- Increase the equipment productivity.
Discover how Rocky DEM helped CALTRA to:
- Design a solution to eliminate chute clogging.
- Equalize particle and belt speeds, and reduce the impact to the equipment.
- Reduce maintenance stop times for the chute.
- Increase the plant's productivity.
To access the complete Case Study, please fill out the contact form.
© Rocky DEM, Inc. All Rights Reserved.