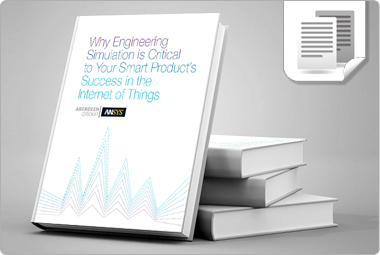 Com o objetivo de desenvolver produtos cada vez mais avançados, as empresas estão investindo em componentes eletrônicos e softwares, bem como na integração entre todos os sistemas do produto. Para desenvolver produtos cada vez mais eficientes e que atendam as novas demandas do mercado, as empresas precisam adaptar-se e melhorar processos de desenvolvimento de produtos constantemente.
Neste sentido, a simulação computacional é uma ferramenta útil para garantir a qualidade e a eficiência no desenvolvimento de produtos, bem como reduzir custos envolvidos no processo. Descubra como as empresas estão utilizando essas ferramentas no e-Book "Why Engineering Simulation is Critical to Your Smart Product's Success in the Internet of Things".
Para acessar o conteúdo completo do e-Book, preencha o formulário ao lado.
© ESSS - Todos os direitos reservados.