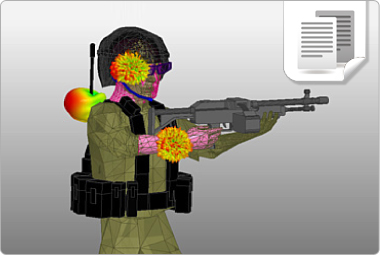 Muitas das tecnologias comerciais da Internet das Coisas (IoT) surgiram inicialmente de programas de defesa financiados pelo governo, como exemplo é possível destacar os sensores avançados, rede de computadores e sistemas de comunicação. O continuo avanço das tecnologias IoT permitem ao setor militar ter soldados mais conectados, com melhor consciência situacional, comunicação e monitoramento.
Para fazer esta transição entre o soldado atual e o soldado do futuro - que deve se tornar ainda mais conectado - existem muitos desafios que precisam ser vencidos. O artigo "Engineering the Internet of Things: The Connected Soldier" destaca alguns desses desafios e como os profissionais de engenharia podem vencê-los.
Preencha o formulário ao lado para baixar o artigo em inglês
© ESSS - Todos os direitos reservados.